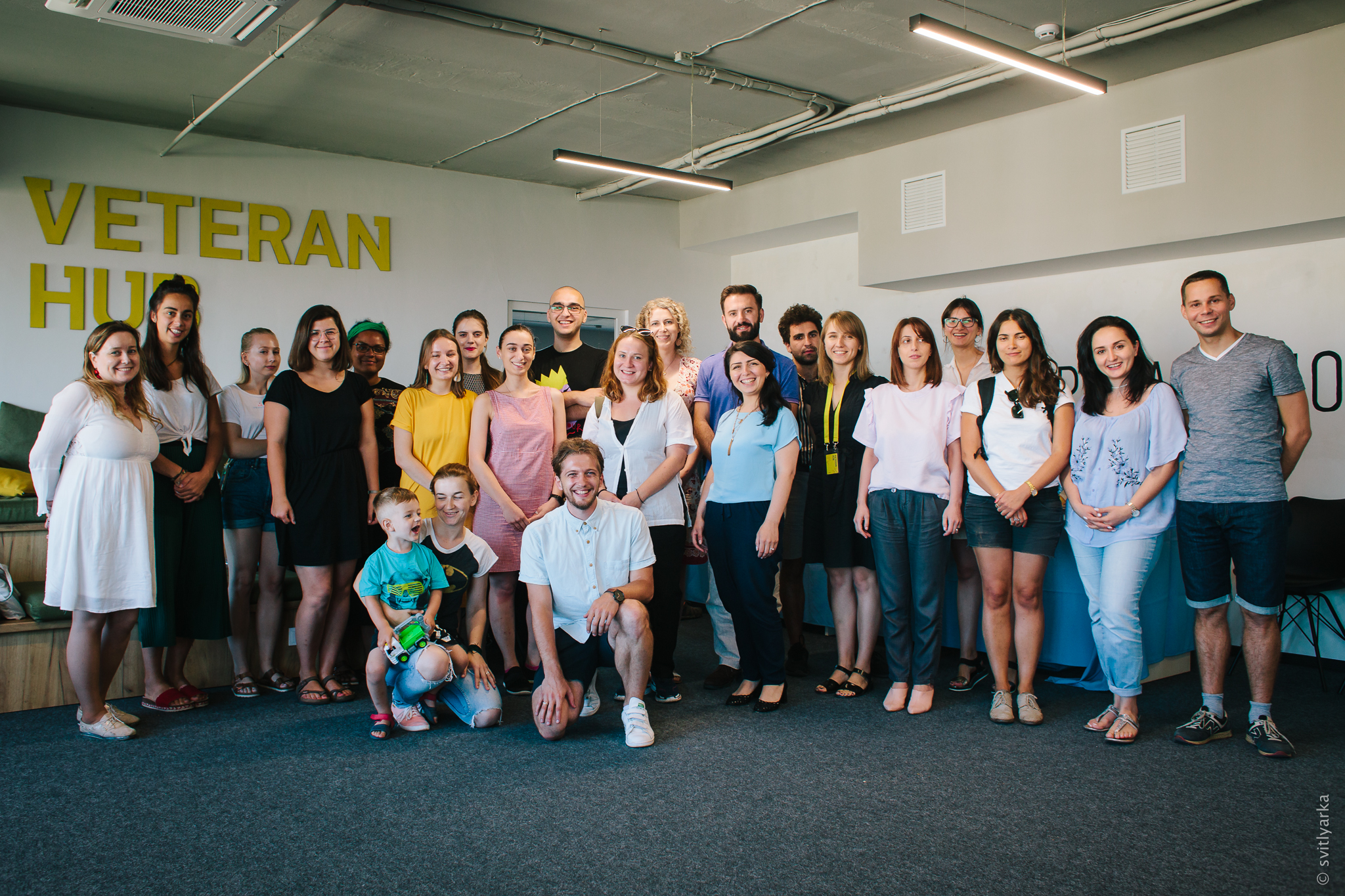 The end of June 2019 confidently rooted in the creative direction for NGOs "Ideas of Change". From 23.06 to 28.06, Ukrainian, Georgian and German participants in the project "Women, peace, security: will they be a chance for solving protracted conflicts in Ukraine and Georgia?" Held a trilateral meeting in Kyiv. The discussion included gender, peace and conflict in Ukraine, in terms of international and local approaches.
A meeting on a protracted conflict in and around Ukraine: subjects, problems, and regulatory approaches was conducted by Daria Gaidai – associate expert of the New Europe Center, adviser to the Vice Prime Minister for European and Euro-Atlantic integration of Ukraine. Nade de Murashkina, Acting Gender Adviser, OSM SMM, talked about the work of the OSCE on Gender and Conflict in Ukraine. The report "Journalism and Conflict: A Gender Perspective in Ukraine and Georgia" was prepared by Monika Ellen.
Olena Suslova, head of the Women's Information and Consultation Center, expert on gender issues on the implementation of UN Resolution 1325 "Women, Peace and Security," said about the anti-gender movement in Ukraine as a component of the conflict. Also, the participants had the opportunity to meet veteran women in the Veteran hub space, where they discussed the problem of women on front lines and women of ex-combatants.
Within the framework of the theme "Women in Conflict Transformation: Civil Society", a presentation was made by the EU and NATO teams, as well as on the role of women, including women from uncontrolled territories, in peacekeeping activities. In the program, Kateryna Levchenko described the implementation of the national action plan for UNSC Resolution 1325 "Women, Peace and Security". In addition to the theoretical block, the participants also waited for practical group work. And finally, a briefing on Women, Peace and Security: a Chance for Long-Term Conflicts in Georgia and Ukraine, held at UCMC. Launching of the transnational youth network of multipliers for the agenda of women, peace and security, whose speakers were Elena Zakharova ("Ideas of Change", Ukraine), Miriam Müller (Polis180, Germany), Katerina Guy (Ukraine), Ketevan Vasadze (Georgia), Sopho Harazi (Georgia).
The course of events was broadcasted in the active profiles of the NGO "Ideas of Change" on the social network pages:
Facebook https://www.facebook.com/IdeasForChangeUkraine/