OWEN (Berlin, Germany)
OWEN – Mobile Academy of Gender Democracy and Peacebuilding. OWEN is a women's organization, that is engaged in project promoting women's participation in peace processes, especially on track 3 and those focusing on UN Security Council Resolution #1325 "Women. Peace. Security".
OWEN is our partners in the project "Women's Initiatives for the Peace in Donbas(s)" in 2016 – 2010 #WIPD
Polis180 (Berlin, Germany)
Polis180 was founded in June 2015 by a team of young professionals and graduate students. Polis180 is a grassroots think tank whose members aim to understand and shape foreign and European policy according to the perspectives, interests and values of the young generation. It counts the Hertie Foundation, the Schwarzkopf Foundation, the Allianz Cultural Foundation, the German Foreign Office, Impact Hub Berlin, and many more among its supporters. In 2016, Polis180 was ranked "best new think tank in Germany" (8th worldwide) in the University of Pennsylvania's "Think Tanks and Civil Society Program".
Polis180 is our partner in the project "Women, Peace and Security: A Chance for Georgia's and Ukraine's Protracted Conflicts?" in 2018 and 2019 #womenps
IDP Women Association "Consent" (Tbilisi, Georgia)
IDP Women Association "Consent" works towards the achievement of a democratic and peaceful society with equal opportunities for IDPs, with a particular emphasis on women. It was established in 1996 by women from the IDP community. It supports the improvement of economic conditions, health and education of IDPs and other minority groups with the special emphasis on women and youth. Since 2010, the Association, in partnership with CARE International in the Caucasus and four other NGOs from five regions of Georgia (including the two breakaway regions), has implemented the project "Strengthening Women's Participation in Peacebuilding in the South Caucasus".
DP Women Association "Consent" is our partner in the project "Women, Peace and Security: A Chance for Georgia's and Ukraine's Protracted Conflicts?" in 2018 and 2019 #womenps
Institute for War and Peace Reposting
Institute for War and Peace Reporting (IWPR) is an international nonpartisan organisation with the headquaters in London, Washington and Amsterdam, that works with the media, and civil society for improving the situation in more than thirty countries that face a conflict or undergo crisis or transformation around the world. IWPR helps people in the most difficult conditions to receive the access to the information that is necessary for positive changes in their lives – demand the government integrity, constructive decisions, strengthening of the civil society and human rights defend. IWPR conducts trainings for local journalists, supports local media, cooperates with the civil society and governments to make the information has the most essential influence.
IWPR was our coordination partner in the project "Land Schemes: How Communities Lose Their Plots" #landschemes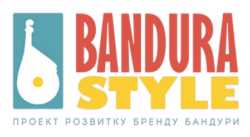 Bandura Style (Kyiv, Ukraine)
Bandura brand development project "Bandura Style" is an affiliated project of the Centre of Public Initiatives "Ideas for Change".
The project is focused on popularization of the Ukrainian musical instrument and Ukrainian musical culture as a part of modern cultural space. One of the project's tasks is to promote bandura as a symbol of progressive and modern Ukraine around the world, as the cultural promotion influence the image of a country.
Security Expert Centre (Warsawa, Poland)
The Security Expert Centre (SEC) is an independent, nonpartisan think tank that develops rigorous, pragmatic, and principled national security policies. SEC generates new research that examines the current international security environment, explains and forecasts the latest trends in foreign policy, and proposes concrete and implementable recommendations for government decision-makers.